California has Approved a New Tax that will Affect Major Tech Companies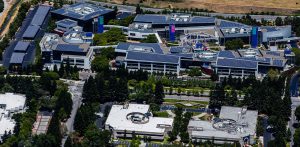 Voters in the city of Mountain View and East Palo Alto, California voted to introduce a new measure that would force large tech companies to pay a tax based on the number of employees. They were all opting to claw back money from the tech giants, which may may mark a turning point in the relationship between cities and the tech companies that bring them both rising prosperity and widening inequality.
The initiative 'Measure P' could bring in the cities with a budget of up to 6 million dollars. Funds will be spent on building affordable housing, solving transportation and other issues related to the rising cost of living.
The city will charge companies on a progressive scale depending on the total number of employees.
the Google headquarters are located in Mountain View, so the opponents of the new measure say that Google is the largest company in the district, and it will unfairly take over about 60% tax.
A similar initiative was approved in San Francisco. They accepted the "Offer C" – it differs in that the tax is charged on the income of large enterprises of the city and does not depend on the number of employees. This proposal was also included in the ballot paper.
Billionaire and Salesforce CEO Mark Benioff, who supported proposition C (Prop C) in San Francisco, tweeted: "The victory of Prop C means that the homeless will have the home and help they really need!".