How to Get a Personal Loan
Personal loans, also known as cash loans, can be used for almost anything. They are one of the easiest loans that a borrower can take. Unlike other loans, there are almost no questions asked, no proof demanded, no strict criteria to be met. However, the interest rates vary and are based on the size of the loan. A personal loan can help you cover a major expense, such as: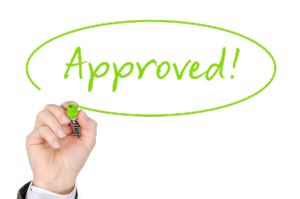 moving costs
family vacation
home repair and renovations
close out a higher interest debt
credit card payoff
wedding expenses
medical expenses
cosmetic surgery
a special purchase
and more without breaking the bank.
Basically, there are two major types of personal loans: secured and unsecured.
Secured personal loans have lower interest rates than unsecured loans. You must put up something for collateral, typically a car or a house to get the best interest rates. If you do not pay off the loan, you can lose that collateral, so tread carefully if you are asked to secure the personal loan.
The interest rates on unsecured personal loans (also known as "signature" loans) are typically higher than rates on secured loans because the borrower does not need to provide a collateral. In general, the bank or other institution will loan you the money with just your signature but nowadays lenders have become very strict, especially after the economic recession.
Having a bad credit score does not necessarily mean that you do not have a chance to get a personal loan, but you will have to pay a higher interest rate than someone with a better score would because you are viewed as a high-risk customer, so it can be more difficult to get the loan. If you have a bad credit card score, a personal loan may sometimes have a lower overall interest rate than a credit card or a payday loan and it can prevent you from falling into worse credit because a personal loan has equal monthly payments and a definite end date to your repayment schedule. If for some reason you are battling credit card debt, refinancing may be a good option to save money on interest. One of the easiest ways to improve your credit card score is to make sure to pay your bills on time.
Here are the documents you will typically need to provide to apply for a personal loan:
Proof of valid ID showing you are over 18 years of age: State ID or Military ID, Social Security card, driver's license or a passport.
Proof of Employment and past income information: bank statements, most recent pay stub or tax returns
Proof of address: utility bills, etc.
The entire loan process is very quick and easy. In most cases, a personal loan approval takes about a couple hours or so. Once approved, you can get the money you need to deposit in your bank account the same day or the following day you apply.
Here are some tips when applying for a personal loan:
To get a higher loan amount and lower rates, consider a using a secured personal loan instead unsecured one.
To keep your costs low, borrow only what you need.
Lenders and borrowers can often negotiate the interest rate.
Make absolutely certain that you can pay the interest rates, and that you do not have any better options.
A personal load should never exceed 10% of your income.
Keep in mind that a personal loan is still a form of debt, so you should use it carefully and only if really needed.
Getting a personal loan can be a smart way to consolidate your high-interest rate balances into one manageable monthly fixed rate and payment.