How to Make Money Using a Buy and Hold Plan: New Investors Benefit and Avoid Day Trading Mistakes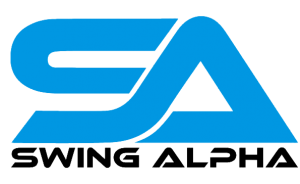 The king of buy and hold strategies,the legendary Warren Buffet, started with and still adheres to this strategy after many decades of success.
One of the wealthiest men in the world, Buffet is the master of buy and hold, generating huge profits. He and his company, Berkshire Hathaway, have made billions (with a "b") using this
strategy.
Newer investors can use thistechnique to build an impressive portfolio. While the "excitement" factor of day trading is missing, there is often a long-term profitable result, which should be even more exciting for all investors.
HowBuy and Hold Works
Unlike day trading, swing trading,or other sophisticated short-term strategies, buy and hold targets long-term growth and profit. Instead of concentrating on stock trades, buy and hold emphasizes smart purchases and few sales.
This technique is heavily dependenton the quality of investor research. Along with reading stock charts and monitoring stock quotes, this strategy demands effective research into companies and their future prospects. Identifying solid, growing companies, the investor often finds undervalued stock and adds securities with positive future projections to the portfolio.
Holding these securities,particularly those that exhibit the projected growth in stock market price, creates an impressive growth of one's portfolio. As company and stock price growth proceeds, the value of the portfolio increases.
Without the necessity or desire forconstant stock trading, the inherent risks associated with the market are minimized. Trades, typically purchases, are made only when the investor has uncovered an undervalued or fair valued security that projects a long-term increase in price.
WhyBuy and Hold Works
Buy and hold investors resist thetemptation to take fast profits by selling their winners. Holding on to short-term winning stocks often leads to bigger wins. Concentrating on long-term trends, the investor need not be concerned with short-term "spikes" (up or down) in stock price results.
The consistent and unpredictablevolatility of the stock market does not concern the buy and hold investor. Requirements of day trading (constant monitoring of current stock prices, constant state of alert for down trends, time spent reading press releases and company minutia) are unnecessary.
Thus, is is much easier and lessrisky, allowing the investor to better manage portfolios. Newer and part-time investors benefit from both time and risk savings. While nothing can compensate for bad research or industry changes that hurt some companies and its stock, investors' decisions, better researched and fewer in number, often create increased portfolio value.
Buyand Hold Basics
Purchase stocks that project to enjoylong-term growth and price increases. Perform diligent and detailed research on securities that will "fit" the portfolio. Be patient and avoid quick profit taking. Cut losses quickly for obvious losers by selling once it's apparent a recovery is not projected. Use investment funds to make future "solid" stock purchases, which will then be held.
The new or long-term investor isfreed from the concerns of daily volatility, market corrections, and stock market "moods", all of which can affect short-term stock prices.Concentrating on company research and those securities that project long-term positive trends leads to better, more profitable trading decisions.