The U.S. economy added 223,000 new jobs in May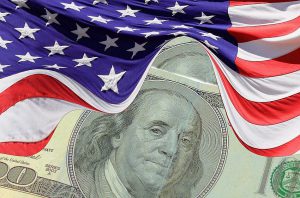 The U.S. economy enters June with a good deal of momentum. US jobs growth was faster than expected in the last month, as employers added 223,000 jobs, a faster pace than last year or the year before. This helps lowering the unemployment rate to an 18-year low of 3.8 percent. In the previous month, the unemployment rate was 3.9 percent.
Comparing this year with a year earlier, the average hourly pay increased about 2.7 percent. According to the Labor Department's monthly jobs report, This is a slightly faster annual pace than in April. Wage growth was respectable too. Executives at many companies complain they can't find enough workers, but the pay growth remained below levels that are common when the unemployment rate is this low.
The report from the Labor Department showed that the nearly 9-year-old economic expansion that followed the Great Recession remained on track.
About an hour before the data was released yesterday, the president Donald Trump tweeted about the positive report:
"Record JOBS DAY!! 223K jobs added. Unemployment is 3.8%, lowest in 50 yrs. Black and Asian unemployment hit historic new lows. Adult men and women, and teenagers, are at lowest since 2000. Hourly earnings are up! Tax CUTS are working. America is WINNING BIG under President Trump!" he wrote.
"The jobs report was strong. More than 200,000 net new jobs is a positive. Wage growth was respectable too. We expect wages will grow more than 3 percent in the coming months," Jack Ablin, chief investment officer for the Chicago-based wealth management firm Cresset, told The Post.
Chris Rupkey, chief financial economist at Mitsubishi UFJ Financial Group added: "May jobs report was good all over and definitely something for the president to crow about."
The report from the Labor Department showed that hiring in the US is benefiting a wider range of Americans: The unemployment rate for high school graduates was 3.9 percent, a 17-year low. For blacks, it hit a record-low of 5.9 percent.
Stocks jumped at the open and stayed up throughout trading with the Dow Jones industrial average rising 219 points yesterday.
The strong jobs report makes it more likely that the Federal Reserve will keep raising interest rates at their next meeting in mid-June and continue to hike this year — at least twice more and possibly three more times, after having increased its key rate in March. PNC's Faucher sees an economy resilient enough to withstand that and other headwinds.
With the jobless rate so low, employers have complained for months about the difficulty of finding workers to fill jobs.
Companies are also hiring the long-term unemployed — those who have been out of work for six months or longer, with their ranks falling by nearly one-third in the past year.
U.S. Economy has gained 95,000 manufacturing jobs and 110,000 construction jobs from the start of the year through May.
Professional and business services, which includes higher-paying fields such as accounting and engineering, added 31,000 jobs.
Health care, a consistent job engine for the entire recovery, gained nearly 32,000.
Manufacturing, which is benefiting from increased business investment in machinery and other equipment, added 18,000 jobs, and construction 25,000.
Consumers have started to spend more freely, after having pulled back in the January-March quarter.
That gain could reflect in part the effect of the Trump administration's tax cuts, which might be encouraging more Americans to step up spending.
So far this year the US has now added 207,000 new jobs a month, well above market expectations. It looks like it's unstoppable, continuing a record nine-year streak of job creation.